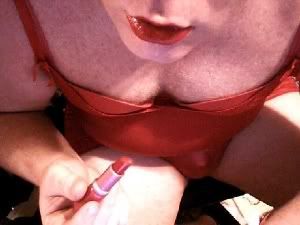 Here is another pantywaist offering slut service.  Maybe you recognize the slut as sissy anthony. Yes it is, and she is offering hot free phone sex, the more hard core and humiliating the better.  Call her anytime at:
1-601-433-5647
sissy anthony, pimped by Mistress Cassandra, has a cocklock that she likes to snap on but is apprehensive to commit to a chastity lite program.  Be sure to call her at all hours for hot and steamy phone fuck action…brought to you by The Dicktator. This is by no means a contest between this slut and msmarcymonroe, she's just another stable pet, here to be used ,and you to be amused.
cory-cuck-lock has joined the stable of chastity lite enthusiasts.  he's married and his wife cuckolds the poor hapless loser.  he has a cb-3000 and his wife will be holding the key.  I spoke to her on a call with him and she is genuinely interested in chastity training.  It seems cory-cuck-lock has been unfaithful and porn addicted, so this is her last resort to train him to be a good husband instead of a jacking off all the time husbore.  A good husband is a chaste husband, he will learn to be faithful.  The interesting thing about this couple is she is now cuckolding him through cuck parties.  The agreement came when she discovered his transgressions and they discussed her satisfaction.  This guy is such a grab bag of pervies, and cuckolding is one of them, especially if the guy is big , black, and hung like a donkey.  So far she has met only white boys.  I suggested hanging in the dark cavern chat room to pick up the black stud of her dreams.
We did the session with him being denied and locked up by her.  It was a great call and I taught her alot about controlling the slut.  Next week a call is scheduled .  Every Monday he will be unlocked, stroked, and probably denied.  In the meantime they will go to cuck parties once a month while he is under lock and key.  She will send email updates a few times a week.
Vote for me boys!
1-800-730-7164
www.thedicktator.com